Wayne, PA


Gastrointestinal (GI) Disease Nutrition Counseling
We have been successfully treating gastrointestinal disease or GI disease for years through our custom tailored nutrition plans. Contact our Wayne, PA dietitian today.
Gastrointestinal (GI) Disease/Disorder & Dietitian/Nutrition Counseling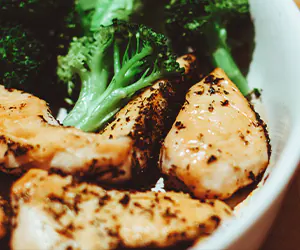 Concern over gastrointestinal (GI) problems, particularly irritable bowel disease (IBD), is on the rise. More Gastrointestinal disorders are diagnosed in the US than any other nation. The western diet, which is heavy in sodium, sugar, and processed foods, is increasingly being shown to be substantially to blame for the condition, according to studies. While it is known that GI illnesses like Crohn's Disease and colitis have an autoimmune component and may be inherited, it is also thought that environmental factors may play a role in the development of autoimmune disorders. Food and dietary choices might affect the onset of Gastrointestinal problems and trigger flare-ups.

In addition to being painful, flares can be crippling, embarrassing, and anxiety-inducing. Only a plan developed through one-on-one medical nutrition therapy between the patient and dietitian has the best results because everyone (everyone's body) is different and there are so many various diet prescriptions. Irritable bowel syndrome (IBS), constipation, bloating, low appetite, and diarrhea are also regarded as GI illnesses in addition to autoimmune GI disorders. Because of malabsorption and a disrupted gut-brain axis, a changed gut is a gateway to bad health. According to my observations, many patients with poor gut health also frequently feel anxiety and sadness, which leads many researchers to wonder if poor food and gut health are to blame.

More and more evidence suggests this might be the case. You can get back on track by working with a qualified dietitian on medical nutrition therapy. Contact our dietitian who has appointments available in our Wayne, PA office today.
Let's Get Started