Professional Dietitian &
Nutrition Services Wayne, PA
We cover a broad range of nutrition services and counseling to cover a wide variety of health and wellness goals you may be trying to achieve such as weight loss nutrition goals, sports & performance nutrition goals, diabetes management goals, Gastrointestinal (GI) Disease/Disorder nutrition counseling, Cardiovascular/Heart Disease Nutrition Counseling, and much much more. Contact us today at our Wayne, PA office to discuss your individual nutrition, health, & fitness goals.
Click the link below to learn more about some specific health goals we often treat.
Professional Dietitian Services
How is a registered dietitian different than a nutritionist?
Dietitians are required to:
Have a bachelor's degree or higher qualification at a regionally accredited university or college in the U.S. whereas nutritionist can be a self-proclaimed title with little to no education behind their title.
Have the Accreditation Council for Education in Nutrition and Dietetics (ACEND) or the Academy of Nutrition and Dietetics accredit or approve their coursework.
Complete 1,200 hours of supervised practice through an ACEND-accredited practice program. "Nutritionists" that aren't dietitians are not required to have any supervised practice.
Pass a national examination that the Commission on Dietetic Registration administers. "Nutritionists" do not have a centralized exam to ensure minimum competency.
Complete continuing professional educational requirements to maintain registration. "Nutritionists" are not required to take continuing education classes or coursework.
Dietitians are recognized in the medical community as experts and can be referred to by doctors. As a result, the work that dietitians provide can be covered by your insurance provider whereas "nutritionists" are not covered.
NUTRITIONISTS ARE UNREGULATED AND ARE NOT PERMITTED TO WORK AS NUTRITION EXPERTS IN HOSPITALS, CARE CENTERS. THEY ARE NOT RECOGNIZED BY THE INSURANCE INDUSTRY AS ALLIED HEALTH PROFESSIONALS.

Contact an expert dietitian using the button below.
Ask an Expert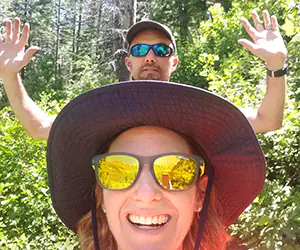 Personalized Nutrition Counseling
We provide medical nutrition therapy to those with new or existing medical diagnoses including but not limited to diabetes, heart/cardiovascular disease, gastrointestinal (GI) disorders, thyroid disorders, metabolic syndrome, etc. Many doctors across the Main Line area rely on our expertise and consider us their "on-call" dietitians. We are Main Line nutritionists and dietitians hoping to help the members of our Wayne, PA and surrounding community meet their nutrition and fitness goals through personalized nutrition counseling. Click the button below to get started with a free consultation with your very own licensed and registered dietitian.
More Resources
Get My Free Consult
Wayne, PA Weight Loss Coaching
Weight loss does not have a one-size fits all approach and for our clients located in and around the greater Main Line area, it is often the custom health coaching and nutritional counseling by a registered dietitian that produces the best results. Would you go to WebMD for medical treatment? If the answer is no, why would you consider using an "app" treat for weight loss? Lifestyles and anatomical/physiological make-up varies from person to person. That is why personal nutrition counseling is more likely to produce successful outcomes. Personal nutrition is defined by the National Institute of Health as "the associated individual's genetic, phenotypic, medical, nutritional, and other important information which is intended to pitch specific healthy eating and nutritional guidance as per need." An app cannot fulfill all of those prerequisites for everyone. In our experience, using a personalized, goal-oriented approach to weight loss and weight management is the only way to meet those prerequisites. We have helped patients all across Wayne and the greater Main Line through the use of our custom, one-on-one method. We take into account your current needs, lifestyle, and goals to create a personalized plan to help you achieve your goals in a safe, research-backed approach towards weight loss. There are no quick gimmicks here - only proven methods with attainable outcomes. We are always looking for another success story from our patients. Sign up for a one-on-one appointment with one of our Dietitian health coaches in our Wayne, PA office today to get started.
Weight Management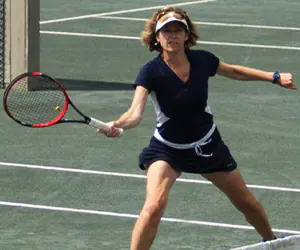 Sports & Performance Nutrition
We also provide performance nutrition for clients looking to improve their athletic outcomes or change their body composition. Our lead dietitian won a state championship as head coach of a varsity men's tennis team. We understand the stress involved in competition and traveling. We also have knowledge on how to avoid fatigue and how to get the most out of your training and competition days.
Sports Nutrition
Health Coaching
Of course the scientific evidence-based information can be provided by a registered dietitian, but what about the soft skills such as motivation and goal setting? Our dietitians are required to have a Master's Degree in Nutrition and Dietetics from an accredited university to counsel our clients. These masters level courses include several hours of counseling training. Oftentimes, it is not what you are eating, but what is eating you! We will coach you to help identify barriers, set realistic goals and discover your motivation. We are your partners in this journey!
Get Started Today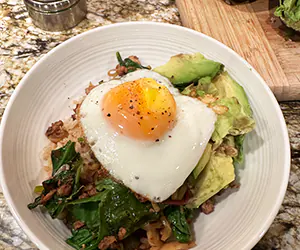 Diabetes Management & Nutrition Counseling
Over 37 million Americans have diabetes, so you are not alone! Many doctors refer their patients to us with elevated a1c either in the prediabetes (5.7-6.4) or in the clinical diabetes (=>6.5) ranges. It is important not to dismiss a prediabetic diagnosis as this is the most critical time for medical nutrition therapy - it is more likely to be reversible!
Diabetes Management
Gastrointestinal (GI) Disease/Disorder Nutrition Counseling
We get so much joy out of eating. It is cultural, social, and satisfying, so getting a diagnosis of Irritable Bowel Disease (IBD) or having any other GI malady can interfere with enjoying life. We have helped many return to "normal" life again post IBD diagnosis or bowel resection. One of our most recent clients was able to enjoy a vacation with his children that he would not dream of doing prior to nutrition therapy.
GI Management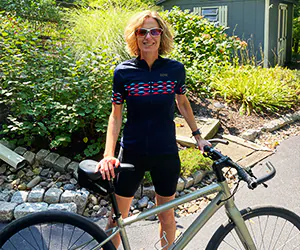 Cardiovascular/Heart Disease Nutrition Counseling
Receiving a new cardiovascular disease diagnosis can be scary. Let us help! We can provide guidance on how to lower your risk of heart attack. A recent client reported that his risk of heart attack was reduced to 3% and his cardiologist canceled his stress test because he is working with a dietitian.
Cardiovascular Nutrition
MY FREE CONSULT