Wayne, PA


Sports & Performance Nutrition
Our team of experts in Wayne, PA have been helping athletes achieve their performance goals for years through our custom nutrition plans. Contact us today.
Reaching Peak Performance Goals through Custom Nutrition Plans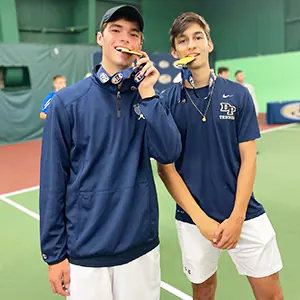 Whether you are a professional or a weekend warrior who wants to improve performance, lean muscle mass, and optimize body composition, you are considered an athlete. Professional and college athletes' bodies are heavily strained and have unique needs compared to the general population. In the majority of situations, sports dietetic counseling is not part of college athletic programs. Many Division 1 (D1) schools do not have dietitians on staff.

We offer custom diet plans for the below sports and more
Baseball
Basketball
Field Hockey
Football
Golf
Hockey
Lacrosse
Soccer
Tennis
Track and Field
& More!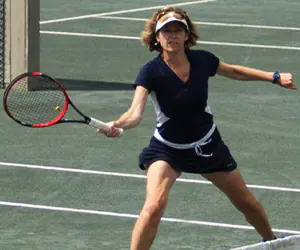 Sports dietitians can conduct sweat tests, recommend pre- and post- workout foods, improve hydration, power, stamina, focus, rehabilitation, etc through diet. The goal is to educate athletes so they can make good decisions in the future. Nutrition can become very complicated when you are on the road. A dietitian can teach you how to make the best decision when choices are limited.

As head coach of a men's varsity tennis team, I can safely say that having a dietitian as part of the coaching staff was an integral part to the state championship victory. Our client, a college soccer player, went from scoring 4 goals to 11 goals in a season and a competitive golfer dropped into a single digit handicap after nutrition intervention. Fortunately, our office is inside Club La Maison in Wayne, PA which also houses some of the best trainers in the area including a seasoned youth trainer that has many athletes move on to play sports at the D1 level. Furthermore, Sport Medicine Doctor Chris Mullholland, DO of PVH has an office inside the facility and Bounce Back Physical Therapy is on-site.

Training, medicine, therapy, and dietetics are the four pillars that buttress a successful athlete. At a high level, everyone has very similar skills, what will you do to set yourself apart from the others?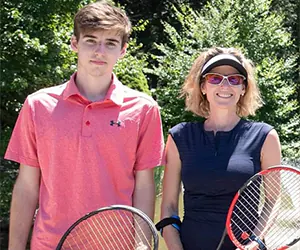 The four pillars previously mentioned do not just apply to professional and college athletes. Physical activity and nutrition are prescribed for everyone seeking a healthy lifestyle! Whether you want to run in your first 5k race, place in a triathlon, complete a full marathon, improve your times or simply increase mobility and strength, starting with a diet to optimize performance is key. Finding balance and nutritionally timing your food with your workouts not only may improve competition results and body composition, it will make your workouts and competitions more enjoyable by fending off early fatigue. A dietitian can help plan a diet that is right for your specific sport, lifestyle and current level of fitness. These suggestions may change over time as your fitness improves and your workouts become more intense. The learning process throughout the journey is the best part – the destination is just the bonus!

Click the button below FOR YOUR FREE CONSULT!
Reach Out