Wayne, PA


Cardiovascular & Heart Disease Nutrition Counseling
We have been successfully treating gastrointestinal disease or GI disease for years through our custom tailored nutrition plans. Contact our Wayne, PA dietitian today.
Cardiovascular/Heart Disease/Disorder & Dietitian/Nutrition Counseling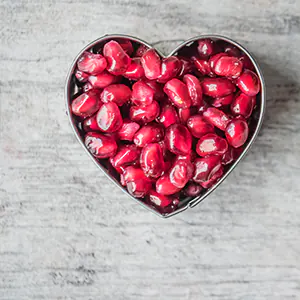 Cardiovascular disease (CVD) can mean many things – congestive heart failure, atherosclerosis, dyslipidemia (high cholesterol, high triglyceride, etc) – but it is essentially an abnormal function of the heart/blood vessels. This can be either genetic or lifestyle driven. Heart disease typically runs in tandem with obesity and diabetes, but also may stand on its own without other comorbidities.

The one thing that all of these types of heart disease have in common is the common correlation between improving diet/exercise and improving outcomes. It is a myth that decreasing cholesterol in the diet also decreases cholesterol in the bloodstream. Modern medicine/dietetics has shown that decreasing fat intake and controlling the absorption of fat into the bloodstream is the best way to combat heart disease, alongside controlling blood sugar.

Congestive heart failure (CHF) is unique because it is often coupled with chronic kidney disease. CHF requires unique nutrition intervention because both renal and cardiovascular status must be assessed. Because of their extensive training in biochemistry and on-site clinical experience, dietitians can help you develop the habits to fight heart disease.

One-on-one counseling is the best way to establish both short- and long-term realistic goals. The experts at Main Line Nutrition are located right around the corner in Wayne, PA and are able to provide tailored nutrition plans and proper education for your needs. Contact us today using the button below.
Make A Free Appt.