Wayne, PA


Weight Loss Management
Tired of gaining weight or fab diets? Our Wayne, PA dietitian offers personalized step-by-step assistance to meet your weight loss goals. Contact us today.
Health Coaching and Weight Loss Counseling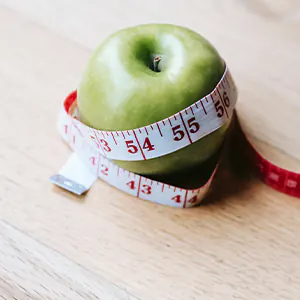 There is so much noise out there on the internet in regards to nutrition. And sadly, we continue to hear horror stories regarding weight loss from our patients in Wayne, PA and surrounding communities. Did you ever notice the people who talk the most about nutrition are the least credentialed? The diet industry (weight loss and non-weight loss) had a net worth of over $70 billion in 2021. While some may have good intentions, they simply do not have the training nor are they as heavily regulated as dietitians. Like other medical professionals, dietitians adhere to evidenced-based interventions – no fad diets. Today's fasting, which was yesterday's keto, which was yesteryear's low fat, etc. All of these altered eating habits invite disordered eating and typically a shift in healthy metabolism. Dietitians are the ultimate myth busters. Our team of dietitians are here to cut through the plethora of noise available on the internet and provide research backed, personalized health coach plans for achieving your weight loss goals at our convenient Wayne, PA location. Please reach out to one of our Main Line dietitians today to get the nutrition counseling you need to finally lose the stubborn weight and keep it off.

Establishing healthy behaviors is more likely to be accomplished through personal counseling rather than an app, blog, or social media. Sometimes it is not what you are eating, but what's eating you. Counseling is an essential requirement of master's level training.

Together, our team can cut through some of the obstacles that may be keeping you from achieving your goal whether it be weight loss, having more energy to enjoy life, or simply leading a healthier lifestyle to avoid disease later. Our dietitians located in the highly accessible Main Line area work with you to ensure that you are always in the driver's seat. We will be passengers helping you navigate along the way using realistic interventions that adhere to your lifestyle and preferences. Click the button below to get started by contacting a Wayne, PA dietitian today - we are here to help.
Contact Us